Hukou Waterfall a wonder for autumn tourists
2019-10-13 09:30:55 , Source : Chinadaily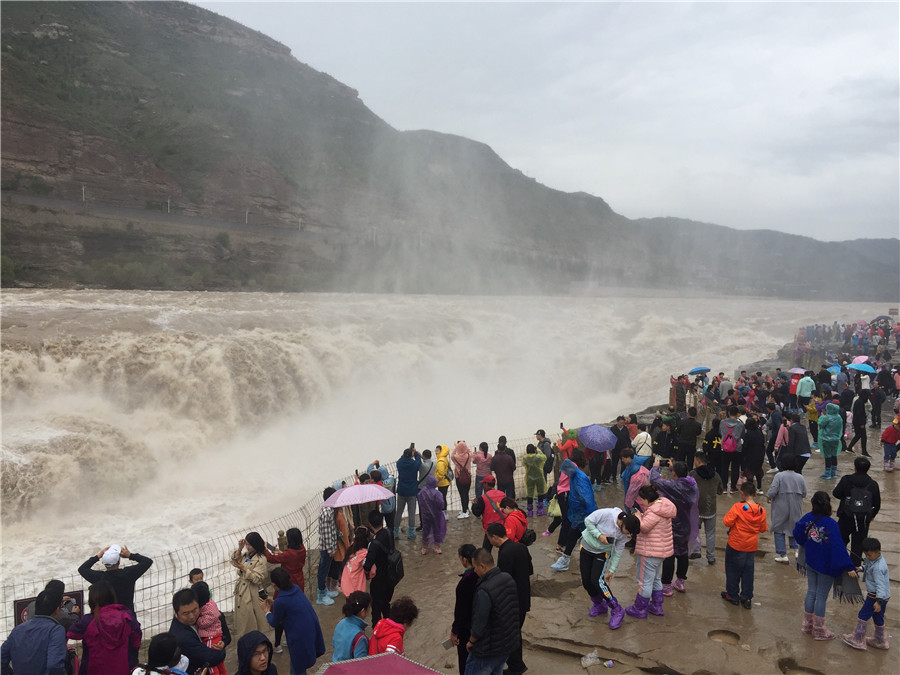 Visitors view Hukou Waterfall, part of the Yellow River in Jixian county, North China's Shanxi province.[Photo by Lyu Guiming for chinadaily.com.cn]
In recent sunny autumn days, Hukou Waterfall, part of the Yellow River in Jixian county, North China's Shanxi province, has attracted lots of tourists.
It provides a spectacular scene for people to view the rushing water cascading over the edges of rocks.
Located on the border of North China's Shanxi and Northwest China's Shaanxi provinces, Hukou Waterfall is the second-largest waterfall in China and the largest one on the Yellow River.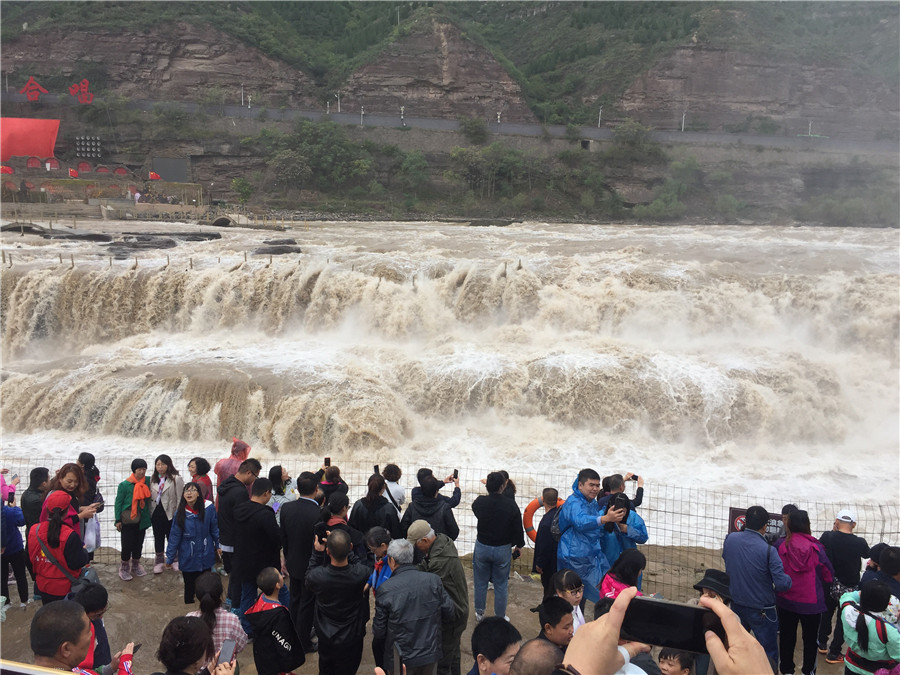 Visitors view Hukou Waterfall, part of the Yellow River in Jixian county, North China's Shanxi province.[Photo by Lyu Guiming for chinadaily.com.cn]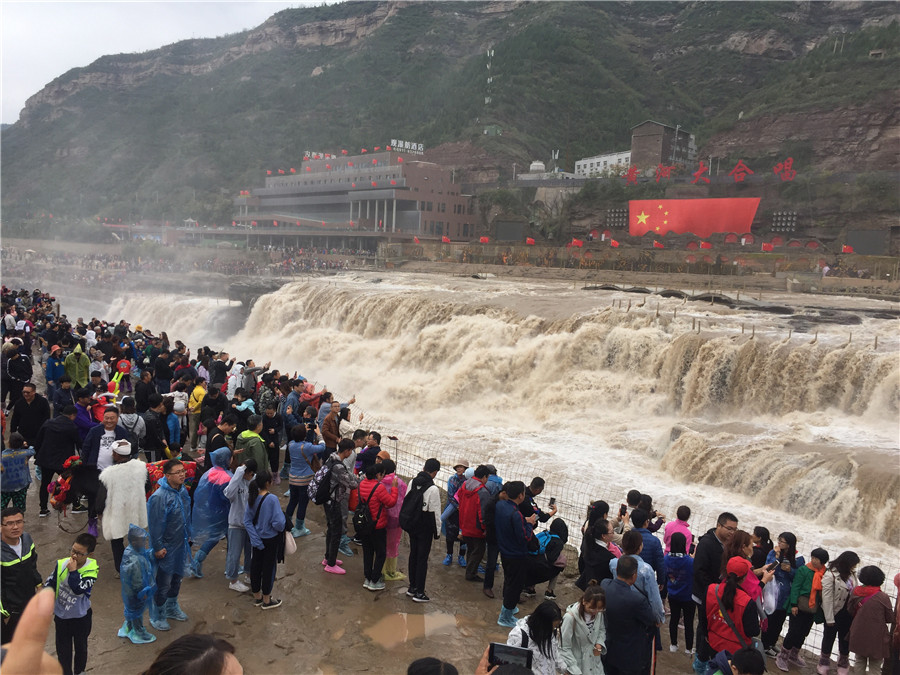 Visitors view Hukou Waterfall, part of the Yellow River in Jixian county, North China's Shanxi province.[Photo by Lyu Guiming for chinadaily.com.cn]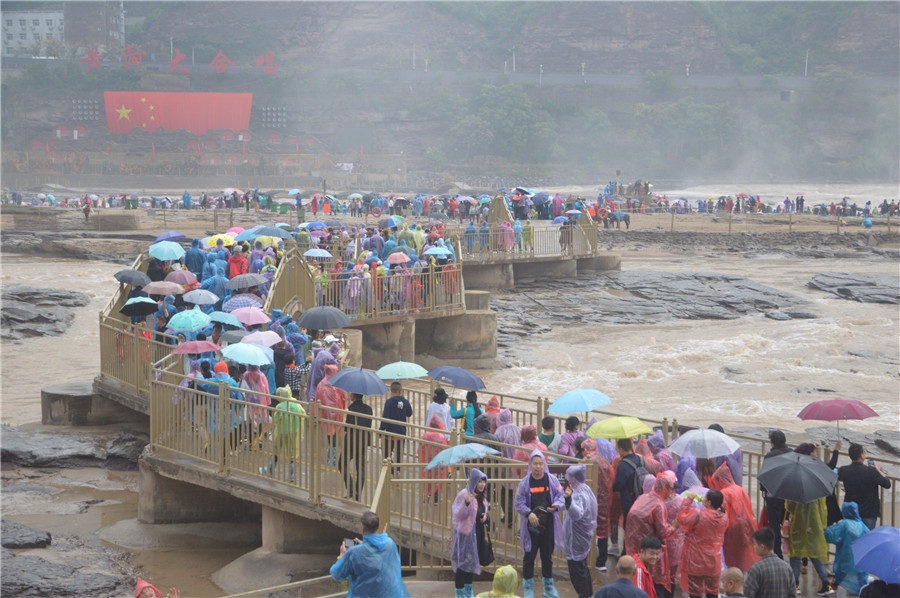 In recent sunny autumn days, Hukou Waterfall, part of the Yellow River in Jixian county, North China's Shanxi province, attracts lots of tourists.[Photo by Lyu Guiming for chinadaily.com.cn]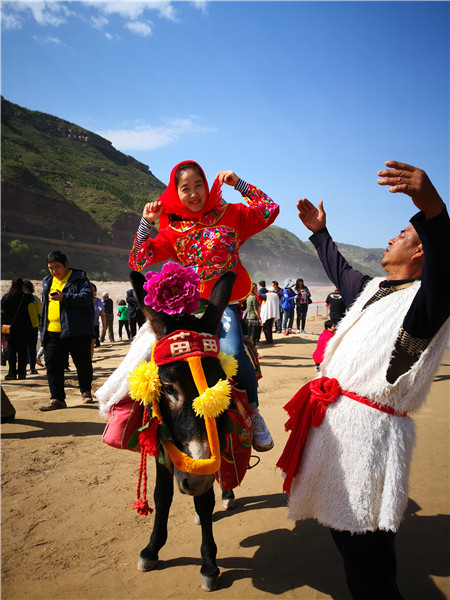 A tourist in local
costume poses for a photo in front of Hukou Waterfall, part of the Yellow River in Jixian county, North China's Shanxi province.[Photo by Lyu Guiming for chinadaily.com.cn]
Powered by: E-government Office of Shaanxi Province Commerce Department of Shaanxi Province
Foreign Affairs Office of Shaanxi Province Shaanxi Provincial Tourism Development Commission